If you're planning to relocate over a long distance, moving van hire combined with a few willing friends isn't going to cut it. Long distance moving requires coordination and more time than short-distance moving, which means you need to find appropriate long distance moving services.
The question is how?
With so many moving companies to choose from, how do you find movers that are capable of shipping your items to their destination safely and with minimal fuss? This article answers that question by sharing some of the key tips for finding great long distance shipping companies.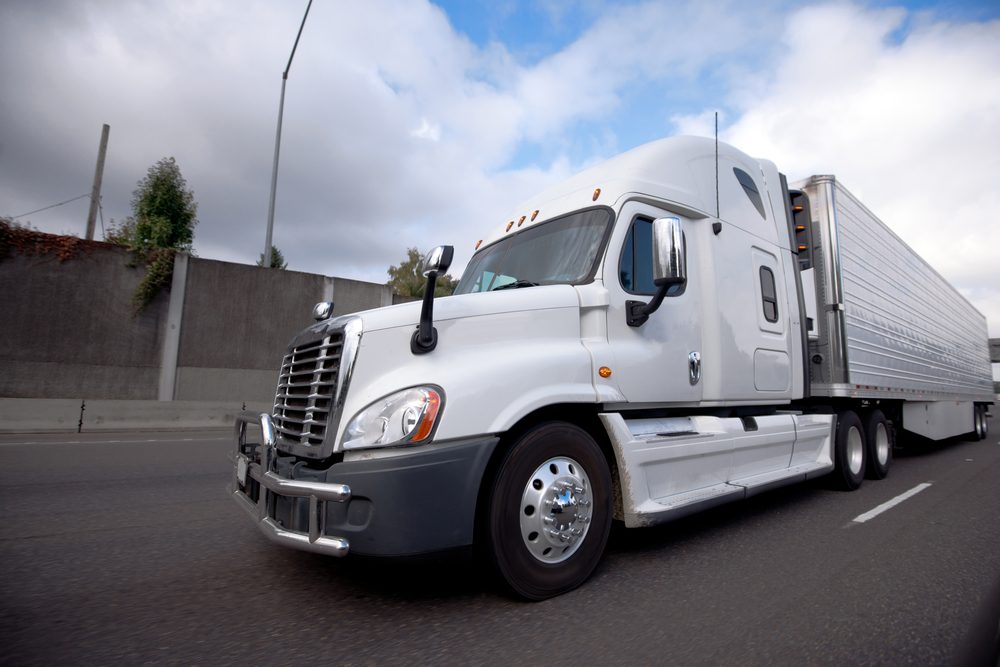 Tip No. 1 – Choose the Type of Moving Service You Need
On the basic level, a moving company transports your household goods (HHGs) from one location to another. But there are several other services that a mover can offer on top of transportation.
For example, a full service long distance moving company can handle the packing of your HHGs, as well as their transportation. Other companies offer storage, which is often ideal for military personnel who may ship their HHGs to their new duty station ahead of arriving themselves.
You must understand what you need from your moving company before you start your search. If you're looking for long distance moving and packing companies, that means eliminating any movers that don't handle packing duties from your list. Knowing what you want helps you save a ton of time in your search because it ensures you don't waste time talking to companies that ultimately can't serve you.
Tip No. 2 – Get References
Perhaps you have friends or family members that have moved over a long distance before. If you're in the military, the odds are high that at least one person on your base has needed to engage a long distance moving company's services before.
This is all good news for you.
Speak to people who've used these types of moving companies before. Ask them for recommendations and quiz them about their experiences with their movers. These personal approvals are the strongest references a moving company can have.
But what if you don't know anybody who's used long distance moving services before?
You still have a few options for references. You could contact professional moving organizations, such as the American Moving and Storage Association. They can provide lists of members who are duty-bound to conduct themselves based on the organization's codes of conduct.
Furthermore, consider calling moving companies directly to ask for a list of references. This is a good test of a company because any that can't provide references are likely companies that you don't want to work with. For those that do, remember that they'll only provide references from happy clients. Keep this element of bias in mind while asking questions about the client's experiences with the mover.
Tip No. 3 – Check the Mover's Licenses
Moving companies often require several licenses to operate legally. Many states require moving companies to register with their local departments of transportation, or a similar agency, before they can conduct their business. It's worth checking your state's governmental websites to determine if the residential long distance movers you're considering need licenses. If you discover that they do, ask the mover to provide evidence of this licensing.
A moving company's licensing requirements become even more stringent if they offer moves between different states. As that's the case for all long distance moving companies, any movers you work with need to have a license from the U.S. Department of Transportation (USDOT). This usually comes in the form of a USDOT number, which you can request from your moving company.
What if a moving company offers a fake USDOT number?
You can check any USDOT number you receive via the Federal Motor Carrier Safety Administration's (FMCSA) Company Snapshot online database. Just enter the mover's USDOT number into the search field and you should get a result showing you the company's details and important information about licensing and insurance. Use this resource to confirm the legitimacy of any moving company you consider working with.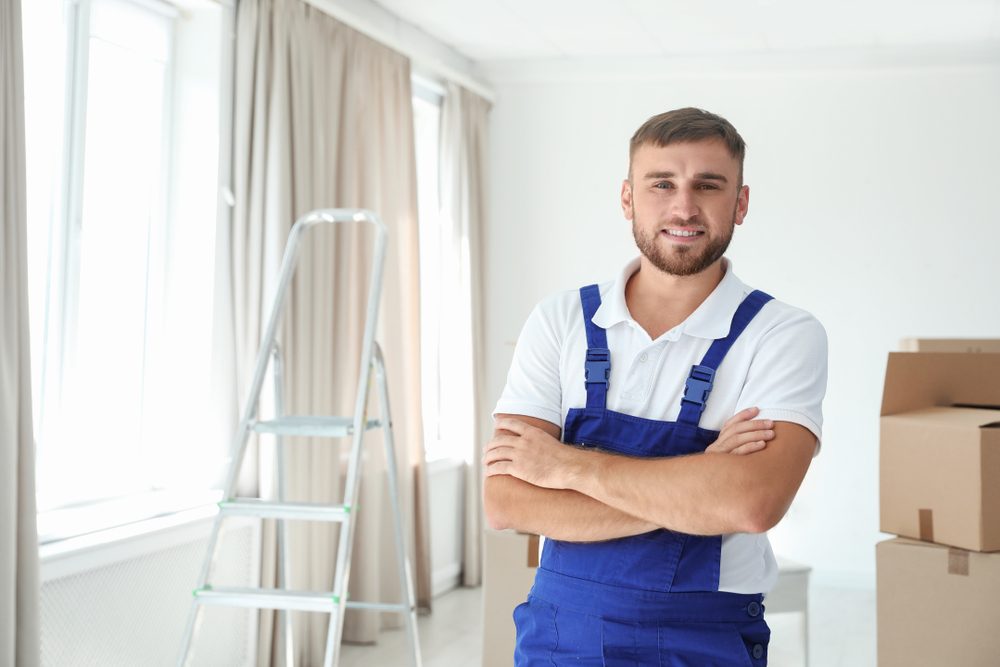 Tip No. 4 – Follow the Rule of Three
The rule of three states that you should collect at least three long distance moving companies' quotes before making your decision.
Why three?
If you only collect a single quote, you'll have no idea if you're being charged a fair price. With no additional reference points, you might end up paying more than you should for your long distance move. By collecting at least three quotes, you're able to get an idea of the average cost of your move. This helps you weed out companies that charge too much.
As for getting a long distance moving quote, be wary of any company that doesn't provide an in-person estimate. While many companies offer general quotes online, they should always send somebody to your property to examine the HHGs you need to move. This in-person estimate is vital because it allows your mover to determine the collective bulk and weight of the items you want to move. Plus, it allows them to see if any pieces of furniture require special equipment or techniques to move.
If a company doesn't provide an in-person estimate, they can't know enough about the challenges your move presents. This may result in the movers being underprepared and, in some cases, lead to the mover asking for more money to deal with issues they didn't anticipate. Simply put, always request an in-person estimate from long distance residential moving companies you're considering.
Tip No. 5 – Always Check Reviews and Testimonials
Never engage a long distance moving company's services before you've conducted extensive research on the quality of those services. If you've followed the tips in this article, you've already started that research by gathering references and speaking to family members and friends. But you can always supplement that initial research by checking the movers out online.
Start with the company's website. While remembering that everything on the website is written to entice you toward buying the mover's services, search for testimonials and case studies. These are both examples of social proof that come from previous clients who are happy with the moving company's services. Of course, the movers will only present good reviews on their website. But the fact those reviews are present shows that the company has happy clients, which is a good sign.
From there, move on to searching for independent reviews. Social media platforms and the moving company's Google Business page are both good sources for these reviews. It's also worth checking the company on the Better Business Bureau (BBB) website, though it's worth noting that reviews and feedback on the tend to slant toward the negative. Still, by compiling feedback from as many sources as possible, you get a balanced opinion on the quality of service long distance movers offer.
Tip No. 6 – Ask the Company About Its Routes
Your moving company will drive hundreds, or even thousands, of miles to get your HHGs to their destination. Knowing this, it's always worth asking the company about their long distance van lines. Which routes do they normally take? Why do they choose those routes?
Ideally, the company should be able to explain that the routes it takes help to save you money by shortening the journey or allowing them to get your HHGs to their destination quicker. If the mover can't explain the reasoning behind its routing, this suggests they don't invest enough time into proper route planning. Seeing as many of these companies charge you per mile driven, a lack of planning on the mover's part could cost you a lot of money. By asking your movers about their routes, you can determine if the company takes the fastest and shortest route possible to your destination.
Tip No. 7 – Always Clarify What the Mover Insures
All long distance moving companies have to offer liability insurance to their customers. Don't work with any company that isn't fully insured or you'll risk monetary loss if your HHGs get damaged in transit.
It's also worth noting that liability insurance policies are all different.
For example, some moving companies won't insure items that get damaged in transit if they didn't pack the items themselves. If you're planning on saving some money by doing the packing yourself, remember that you may not be able to make a claim if the HHGs you packed get damaged.
Another example lies in the level of cover provided. You may find that some movers offer enough cover for the full value of your HHGs while others don't. It's also possible that a mover's insurance will require you to pay a deductible before you can make a claim.
The point is that every insurance policy is different. Always ask your long distance moving company to clarify what its insurance covers. Furthermore, ask for copies of their insurance documentation and a Certificate of Insurance, both to confirm what they're telling you and to confirm the company has insurance in the first place.
Tip No. 8 – Check for Name Changes
Unfortunately, some less scrupulous moving companies will go to great lengths to trick unsuspecting customers into hiring them. A common example involves a moving company changing its name to get away from the poor reputation it developed when trading under a different moniker. Alternatively, some companies use name changes to scam their customers. Often, these scams involve contacting the customer under one name until they convince their client to make a deposit. Then, the company abandons its previous name and trades under a different one, essentially disappearing into thin air and leaving the scammed customer with nothing.
With all of this in mind, it's a good idea to check if your moving company has ever operated under a different name. Again, the BBB is a good resource for finding any previous trading names. Your state may also have a state agency, such as a department of corporations, that you can contact to ask questions. Some even maintain databases of entity filings.
Avoid any long distance moving companies that have changed their names several times. This is usually a red flag indicating the company is trying to escape negative connotations linked to its previous name.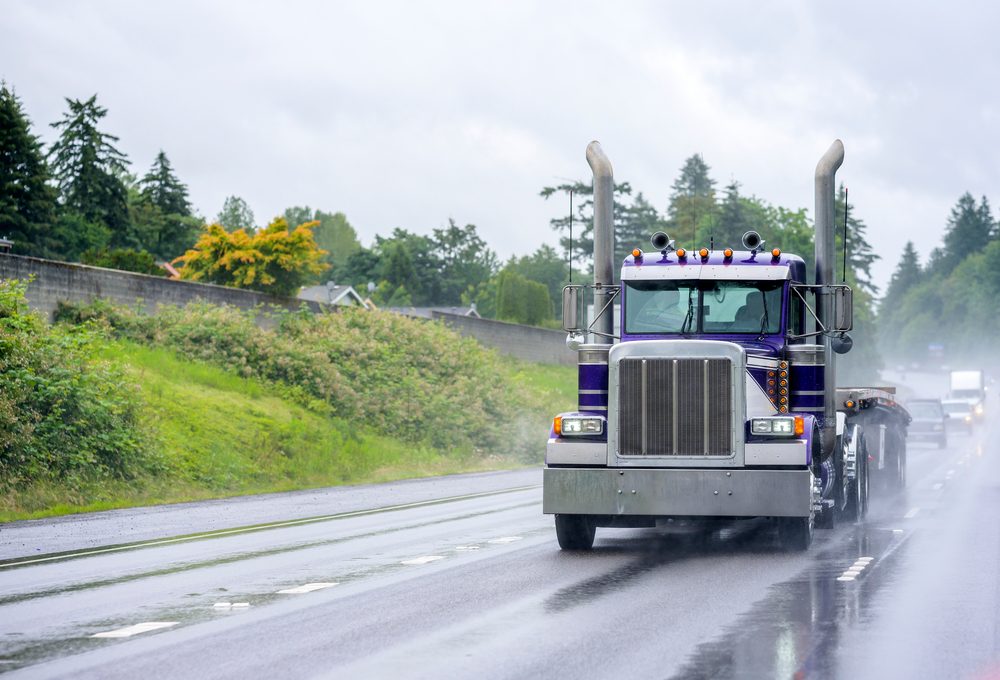 Tip No. 9 – Don't Pay a Large Deposit
It's legal for a moving company to ask you to pay a deposit to secure your date. However, this is far from routine practice, to the point that most movers don't ask for one.
But what if yours does?
First of all, it's important to understand the purpose of a deposit. Moving companies tend to use deposits as collateral to protect them if a customer pulls out of a booking. You may find they're more common with long distance moves because the mover has to dedicate a lot of time and resources to a booking. If the customer pulls out, they stand to lose a lot of money.
Even so, there are limits to the deposit a reputable moving company will request. Expect to spend no more than a couple of hundred dollars. Any companies that ask for more, such as the rare few that require a 50% deposit, may be operating scams. It's also a good idea to seek feedback from previous customers to see if they had to pay deposits.
Assuming you go ahead with the deposit, always pay it via credit card. This ensures your payment is traceable and allows you to request a chargeback if the moving company ends up being a scam. Don't work with any movers that only accept cash deposits.
Take Care When Searching for Long Distance Moving Companies
Arranging a long distance move is stressful enough. Trying to do it with a moving company that you don't trust is even more stressful. By following the tips in this article, you ensure that work with movers who are capable and trustworthy.
That's where Military Movers come in.
We specialize in helping military personnel plan and complete long distance and overseas moves. Working in partnership with A1 Auto Transport, we've provided long distance moving services to military personnel for over 30 years. If you'd- like to learn more about what we do, or want to get a quote from one of our specialists, call us at 866-226-1441 or get in touch online today.